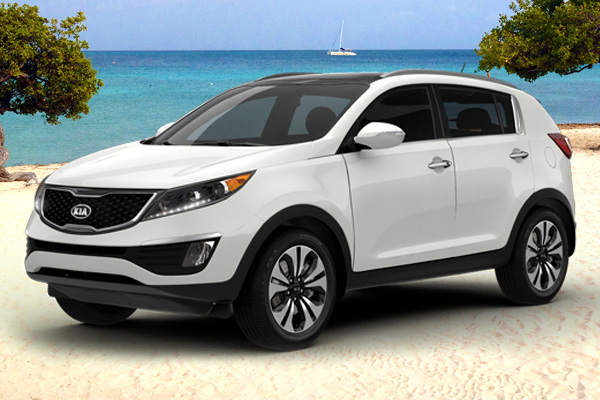 Toyota Rav 4, Kia Sportage,
Hyundai Tucson
Per Day
Week Sp.
Jan-15-2017 to Apr-17-2017
$68.00
$350.00
Apr-18-2017 to Jun-30-2017
$60.00
$300.00
Jul-01-2017 to Sep-20-2017
$62.00
$315.00
Sep-21-2017 to Dec-15-2017
$65.00
$325.00
Dec-16-2017 to Jan-14-2018
Blackout Dates
Blackout Dates
Jan-15-2018 to Apr-20-2018
$70.00
$350.00
Late Hours
0 to 1hr.
1 to 2hrs.
After 2hrs.
Late fee charges
$20.00
$40.00
Late 1 day charge
This rate is applicable on reservations made on the website only.
Tax of 10% is not included in the rate!!
---
Prices are in US DOLLARS
We also rent Cell phones for $5.00 per day and Car Seat $ 5.00 per day.
We have free pick ups and delivery.
License plate fee $1 per day
The only discount card accepted by Jay's is the VISITARUBA PLUS CARD
Minimum age to rent a vehicle is 23
ASK FOR OUR LONG TERM SPECIALS.
"3 weeks and up"
We ask for an deposit of minimum $300.- cash or with credit card.
All deposit held on credit card will be automatically released by the bank and may take a couple of days.
Reservation cars will be held for 2 hours after pick up time. If we do not receive any notification about your pick up / arrival we will not keep the car.